Inhalt des Kurses
Medientechnologie
Food Chain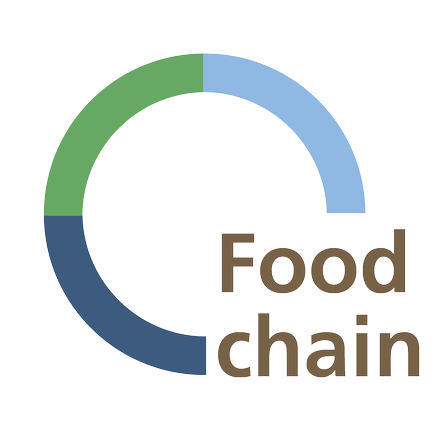 Internationale Seminarwoche 2013
3tägiger Workshop "Hypertextual Landscape": An Exploration in Non-Linear Electronic Narrative 


Our Task
We were supposed to create a visual sentence in space and time based on Roland Barthes' theories of readerly vs writerly text and the concepts behind the structures of web pages.
We focused on foundational design principles like the choice of color, structure and the overall use of metaphors: all of which can convey meaning and emotion. It was critical that there is a very strong relationship between the content of the sentence and how it is visually represented.
Our Goal 
The goal of the workshop was to create a participatory, non-linear and open-ended narrative landscape in the format of web pages. The project had to be interactive and open to exploration.
Our Navigation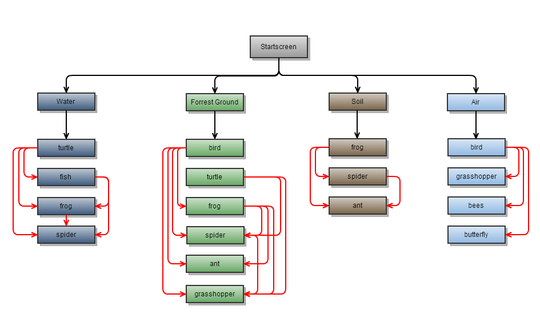 Our Topic
Our intent was to receive an explorative result. 
We focused on the relationships in the animal world, their living spaces and the food chain. The user has freedom to navigate through this landscape as he / she discovers the nexuses.
Our Structure
We have two main navigations. Outside of the circle we have the global navigation that always shows the living space of the animals divided into water, forest, soil and air. The area inside the circle serves as a local navigation that provides the information. It is the area that the user interacts with.
Our Visual Style
For the visual execution we decided to use a circular shape as it metaphorically relates to the circle of life. The four colors we used relate to the animals natural environment.
The User Group we want to address are children, therefore we maintained a very simple and figurative visual style. By just using shapes to illustrate the animals we got a very clear interface that provides friendly and intuitive navigation for children.
Studierende
Benjamin Thomsen, Pascal Ruppert, Johannes Reichard, Alexandra Dercho
Betreuung
Vesna Dragojlov
Veröffentlichung
Sommersemester 2013
Tags