Inhalt des Kurses
Interaktive Kommunikationssysteme 1
Mind the senses
"Mind the senses" is an installation, guided by the user's input in every single transition. It consists in a monitor with a webcam and a trackpad.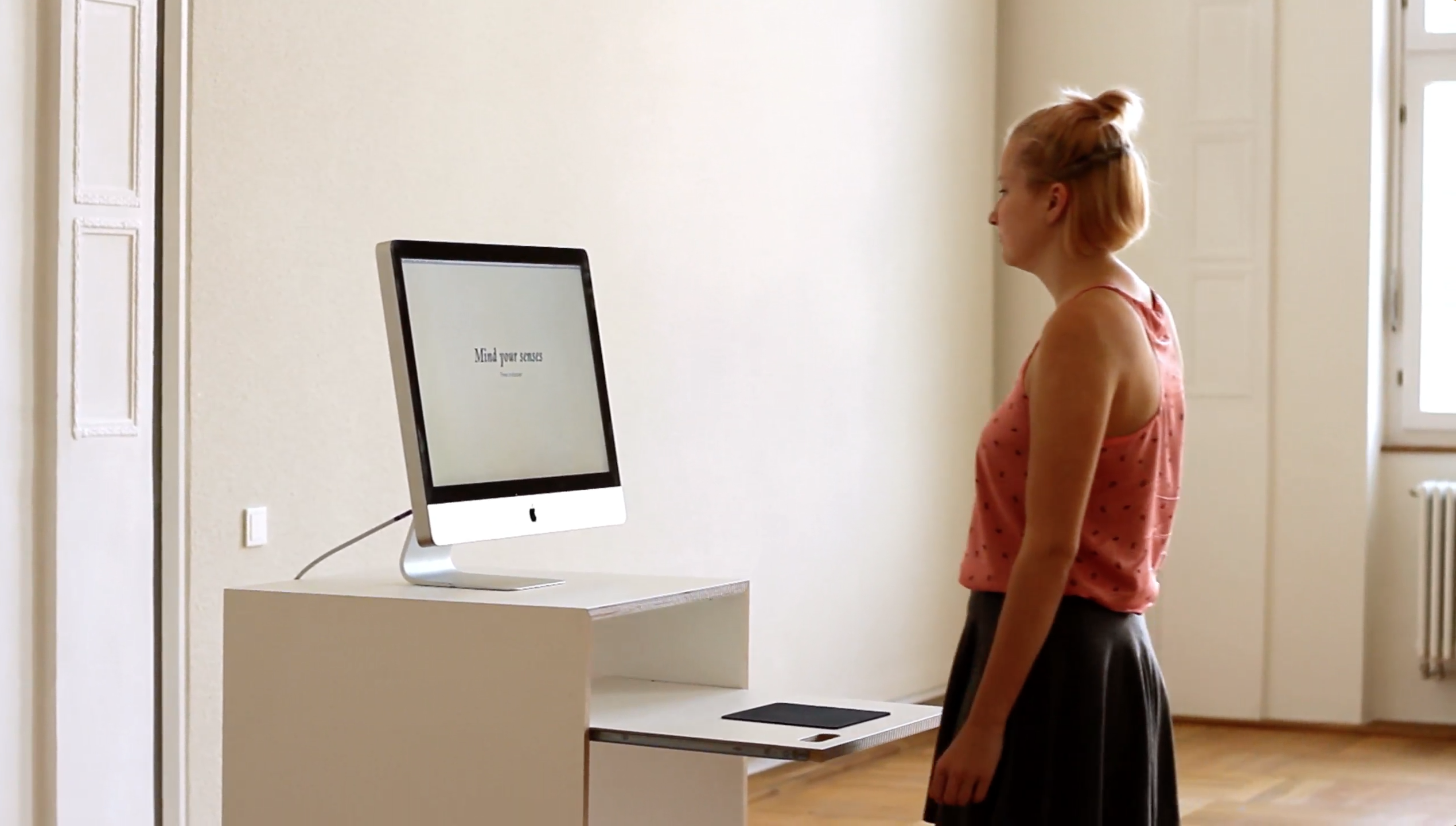 We decide to explain the topic of the five human senses and their relation with the brain. The user is encouraged to go deeply in discovering the application, thanks to the participation of his "brain and senses", through the webcam. In order to make the user curious to explore it, we decided to develop a simple and clear application.
It countains 3 major parts :
The homepage who invites the user to interact with the device.
The menu where the user can choose 
wich sense he wants to discover. The screen is divided in two sides and on the right the webcam tapes in realtime the user. His face is recognized and tracked by a geometrical shape that represents the human's senses. The lines on the face are linked to the specific part of the brain that controls the impulses to the body.  At the end, both are menus where the user can select the sense he wants to explore.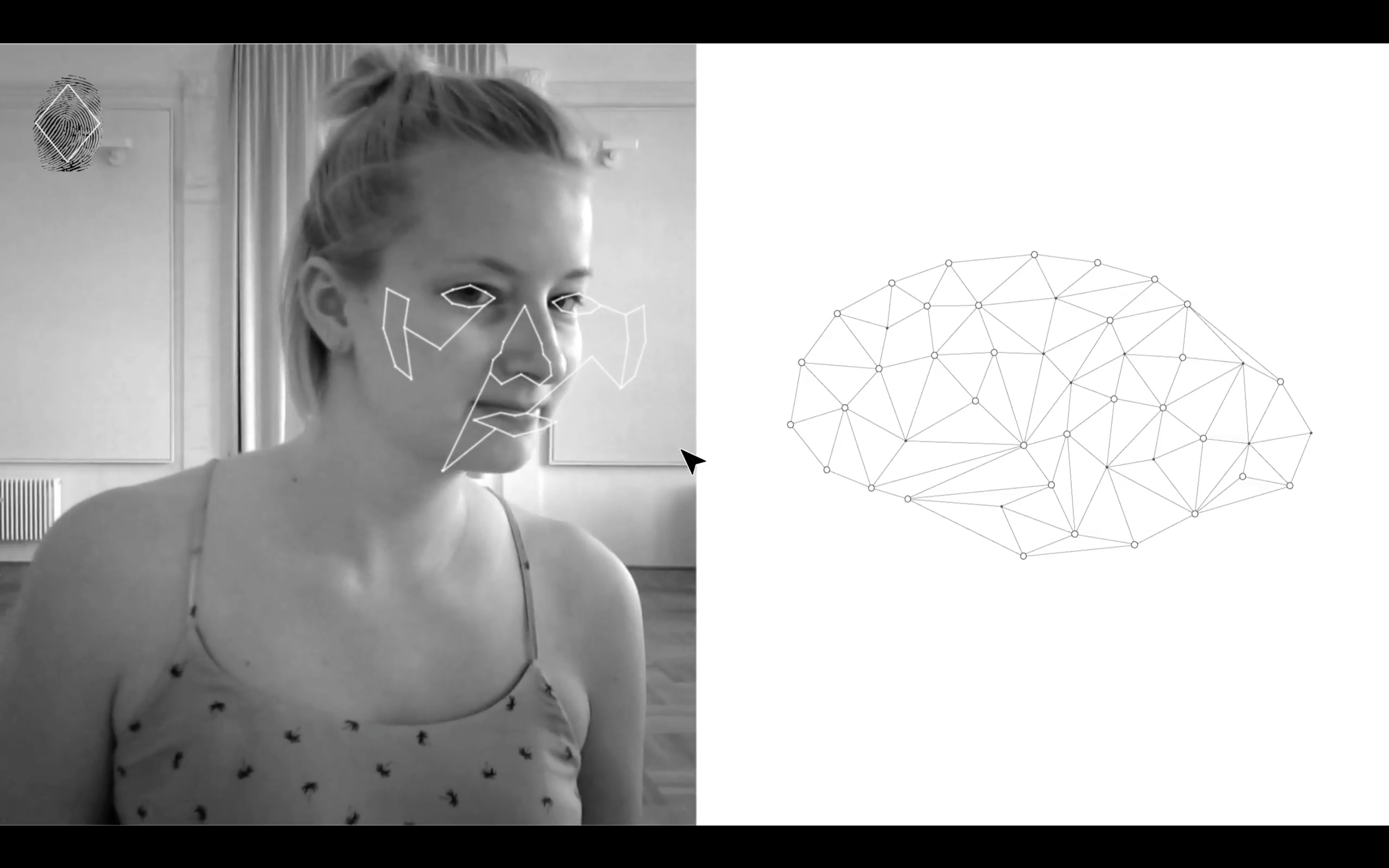 The sense where the user gets informations on the sense he is discovering. 
Even though the sitemap is simple, the architecture gets complex because of the amount of informations we collected. Since the internal structure of the senses is the same, we focused on one of them : the sight, explaining it with texts, illustrations, video and images.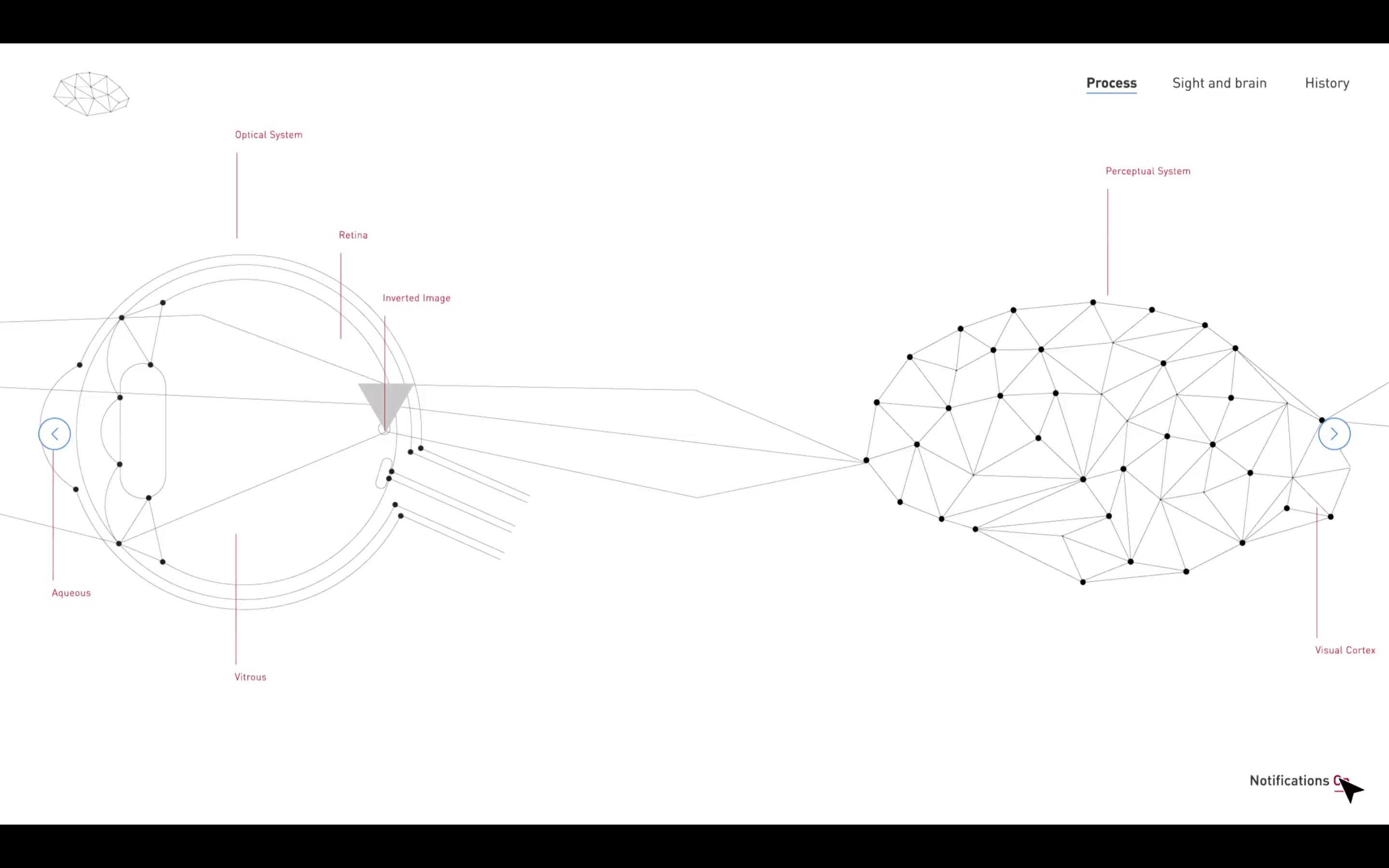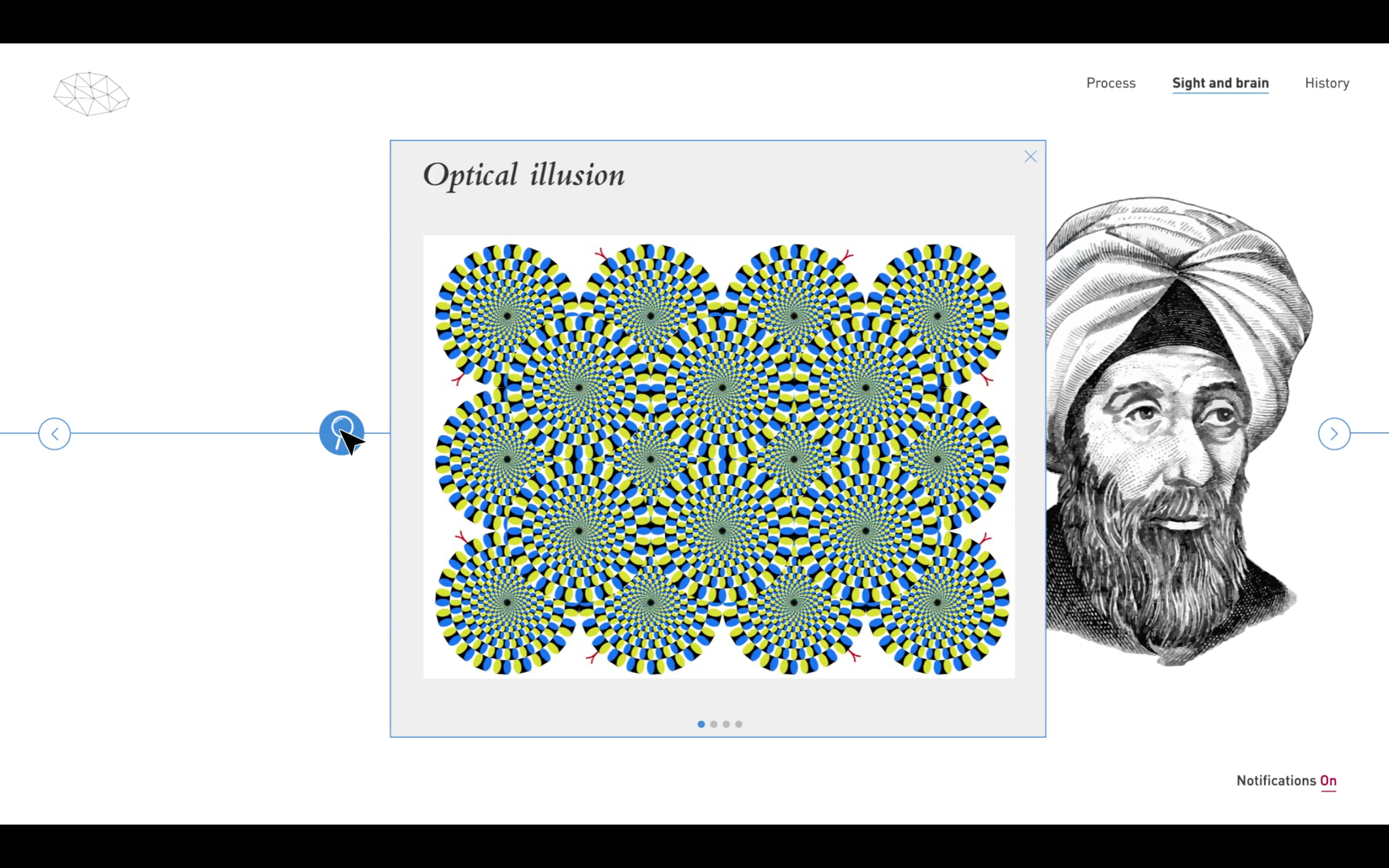 Studierende
Carola Barnaba, Tristan Bezard, Rachel Belorgane
Betreuung
Roger Walk
Veröffentlichung
Sommersemester 2014
Tags
Weitere Projekte aus diesem Kurs