Inhalt des Kurses
Ausstellung und Interaktive Kommunikationssysteme
HfGuide — an exhibition companion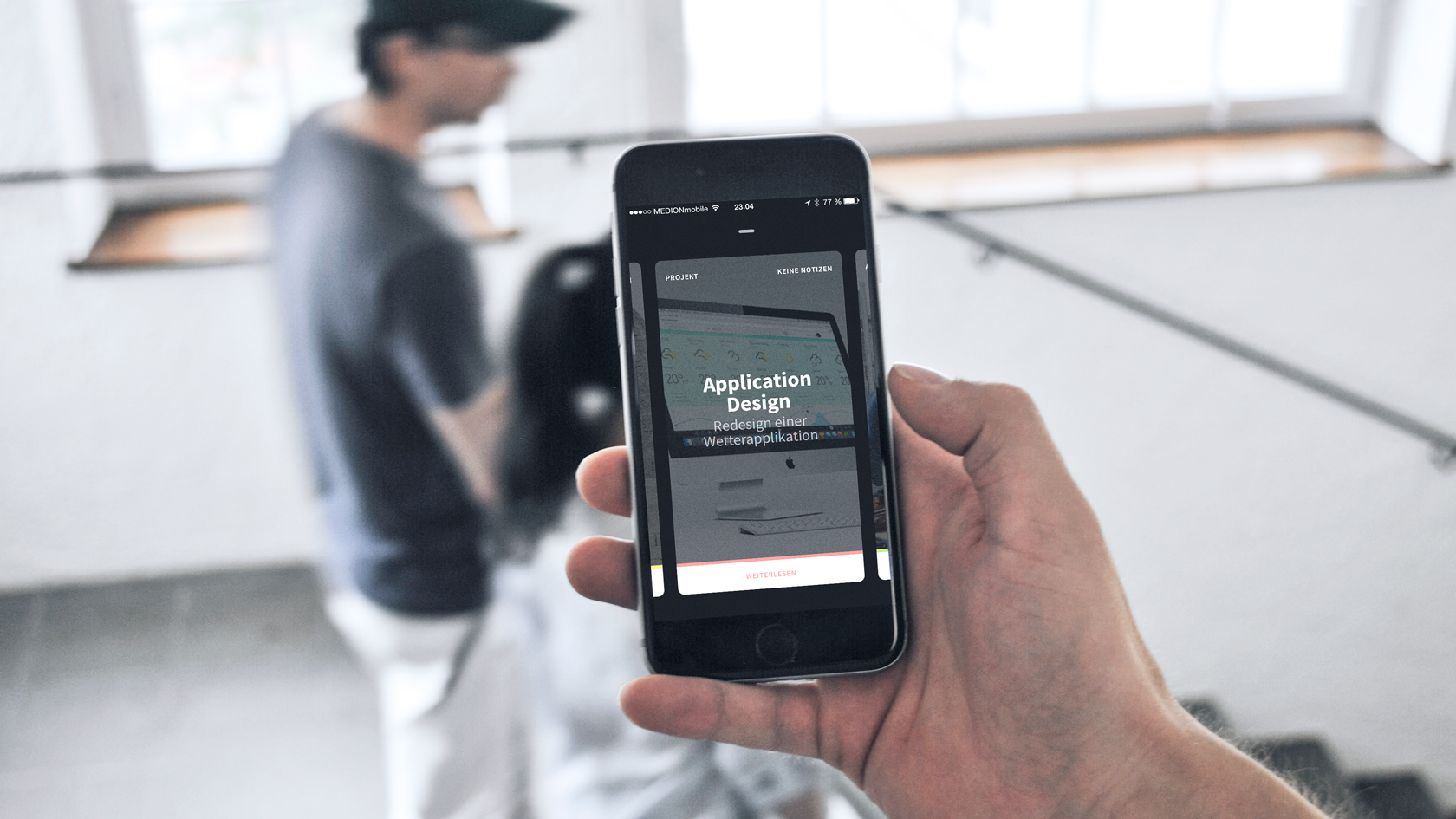 Overview
In this project we rethought the process of applying to the HfG. HfGuide is part of a concept, which involves two other parts. There is a single-purpose website, that focuses on basic information and the timed events of the application process. Another part is a Newsletter that delivers further and more detailed information to already interested applicants.
HfGuide is the app that accompanies the semiannually exhibition. It tries to enhance the experience for visitors and create an added value for applicants. The exhibition is in most cases a key point for the decision to study at the HfG. Through showing the process of selected projects, we give the users a deeper insight into what actually happens in the study. Furthermore the app delivers gives contextually relevant information to the structure and the equipment, as well as insights into the professional life.

Design
interaction concept: 

actively discovering contextually relevant content
We tried to keep the app as simple as possible. The pieces of information are shown on cards, that get activated through strolling through the exhibition. In this way the user creates a personalized order of the information. In a menu, which can be pulled down from the top of the screen, the remaining cards, that can be activated are shown.
There are four different kinds of cards (process, projects, structure and interviews). The process card is the first one, which is available on app load. It gives an overview of the application process and passively also introduces the user to the card principle.
Walking towards a project will let a project card appear. But since we want people to engage in one on one talks, it will not show all information at the beginning, but it will show topic suggestions, that the user can discuss with the exhibitor.
When walking away the rest of the information will be shown. Cards can be unfolded to show in-depth information. This content is processed with little interactive elements, so the user can engage with it.

Technology
To test, evaluate and iterate our interaction concept, we developed native prototypes in Apple's programming language Swift. This allowed us to use the estimote iBeacons. They are quite easy to set up, but then they need a lot of tinkering, to make them work fluently.
Walkthrough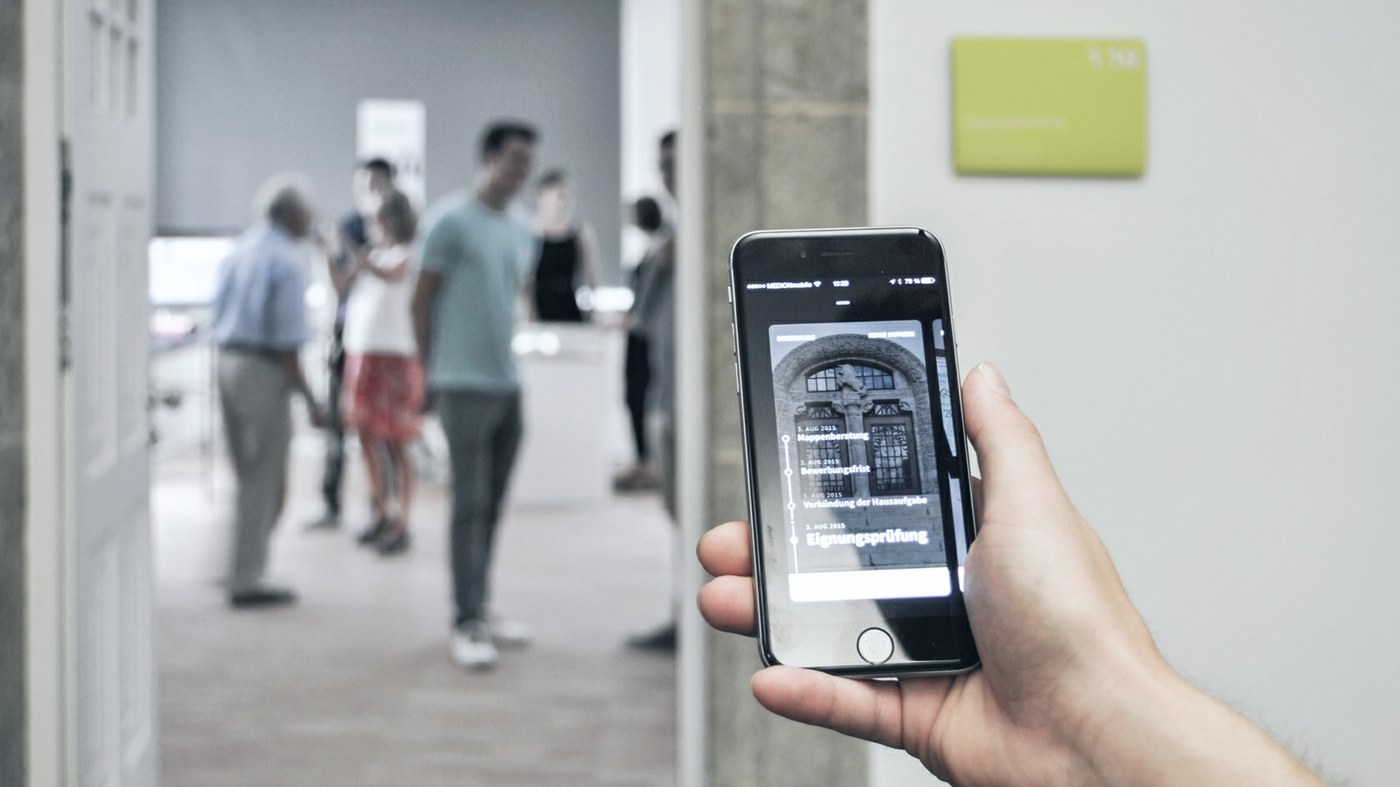 1. The first card gives an overview of the application process.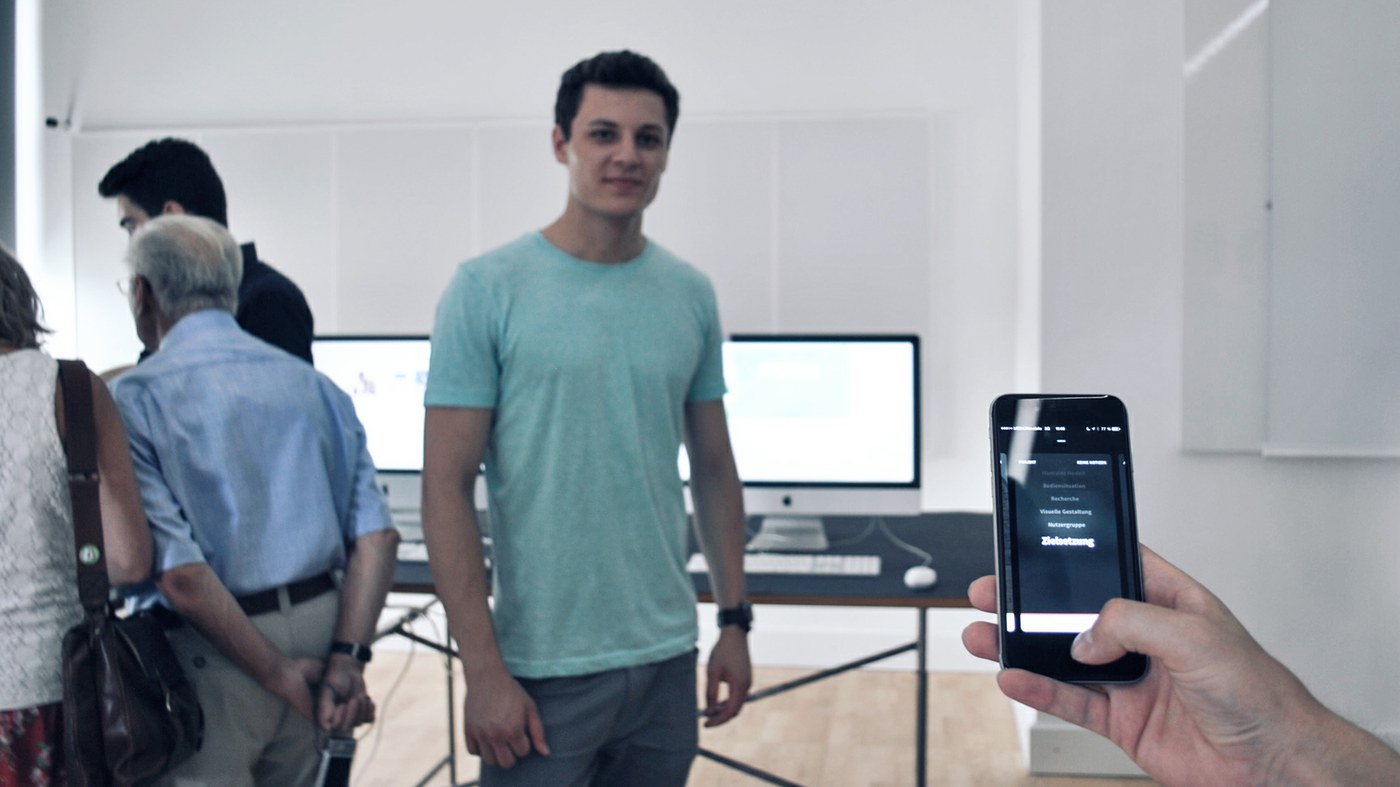 2. Walking towards a project will deliver different suggestions for discussion topics.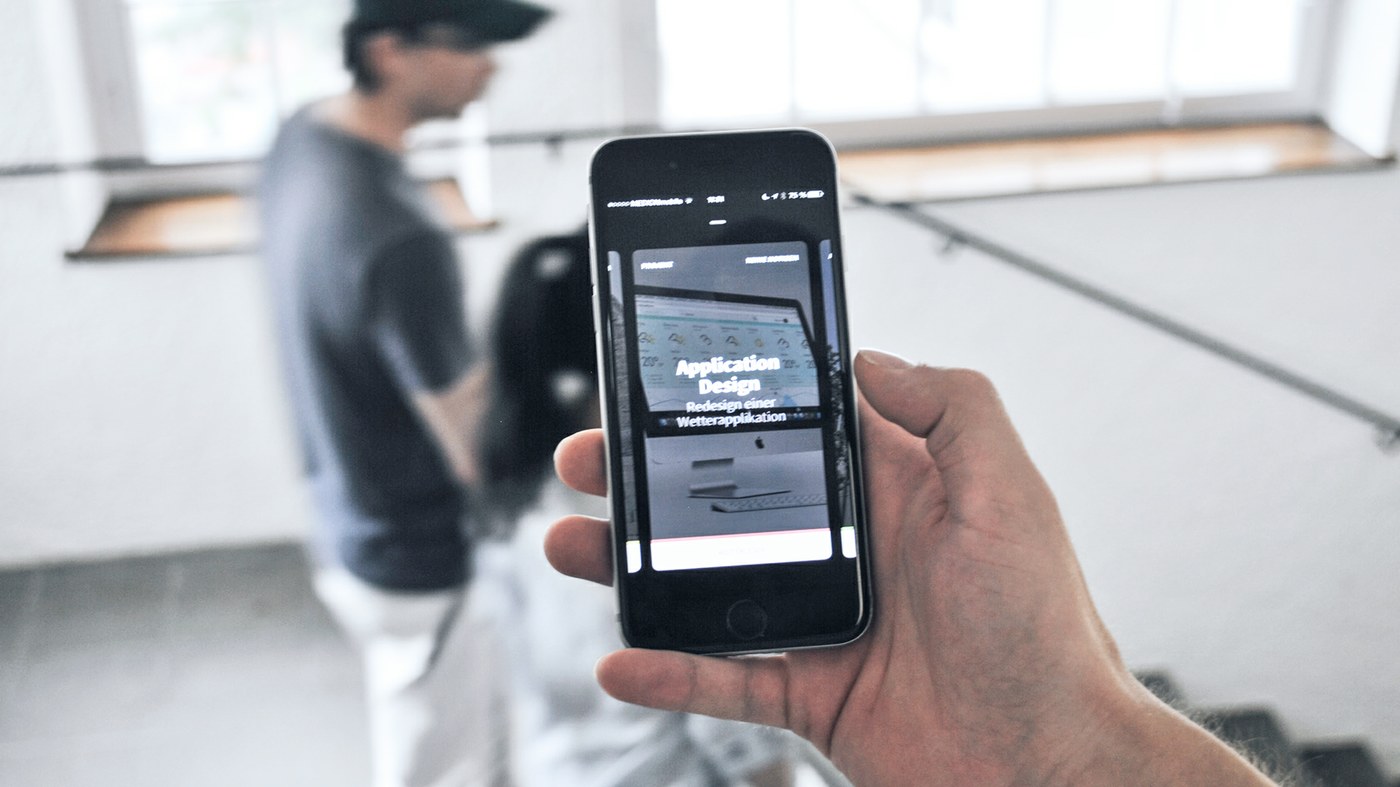 3. After leaving the project, the card is activated and now be unfolded to show in-depth information.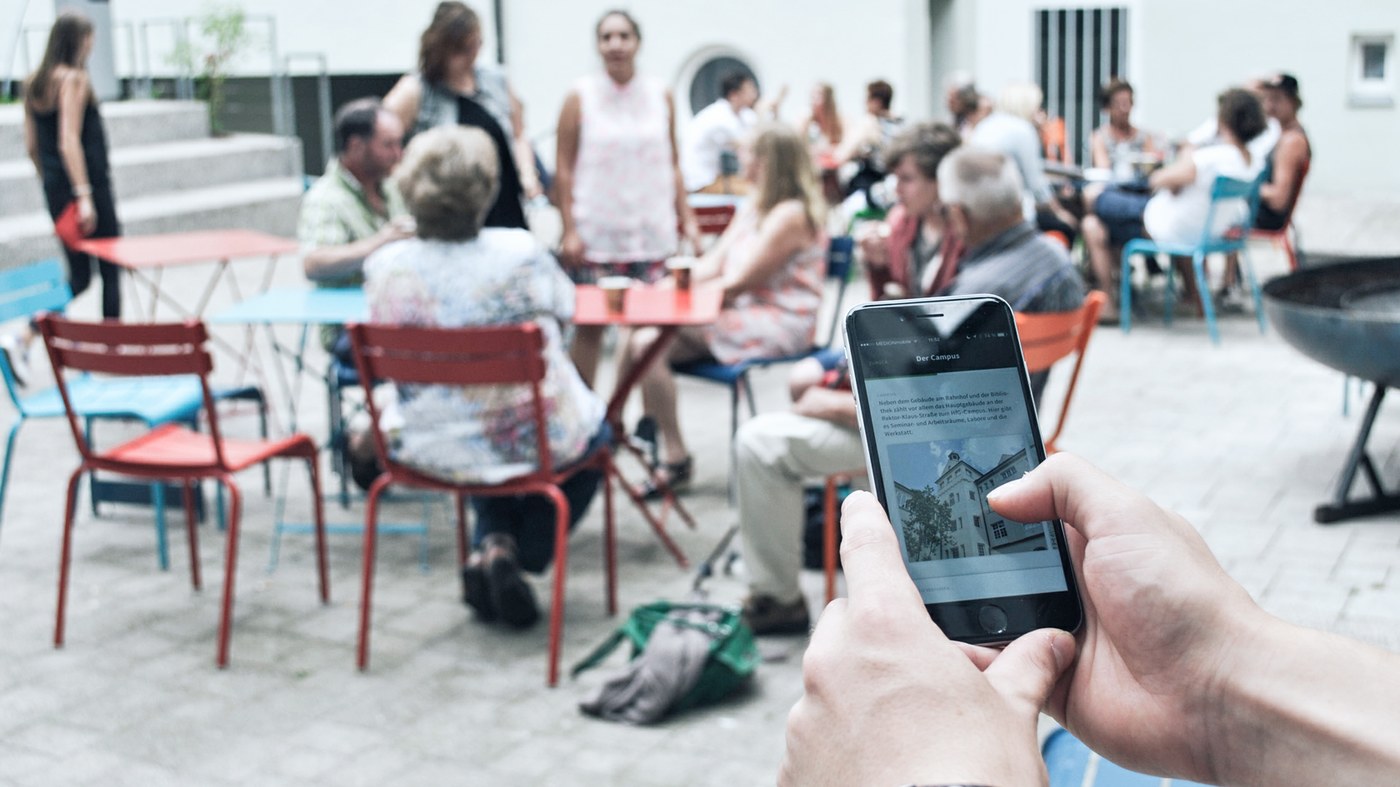 4. Walking around the structure activates more cards with contextually relevant information.
A more detailed overview can be found in our documentation (in German).
Studierende
Christoph Labacher, Florian Ludwig, Nikolas Klein
Betreuung
Prof. Jens Döring, Julia Stäbler
Veröffentlichung
Sommersemester 2015
Tags