Inhalt des Kurses
Application Design 1
Redesign MyFitnessPal
As a healthy and fitness oriented-lifestyle is increasingly gaining importance especially for the younger generation, demands for ways to maintain such a lifestyle are on the rise. A multitude of promising different diets and fitness programs are offered through gyms, the internet and the advertisement industry. Yet still, many people are having difficulties regarding long-lasting lifestyle changes and procrastinating their goals.
Apps such as My Fitness Pal already offer features to track and monitor nutritional data and physical activities. However, the app does not provide a good user experience due to a too complex and unclear structure in conjunction with redundant information. Yet, the app offers the biggest data base compared to competing apps. On the other hand, those offer a variety of useful features that could replace unnecessary features in MyFitness Pal such as creating workout plans, the ability to personalize the home screen and general feedback about daily intake and activities. 
Additionally a restructuring of the information architecture concludes in a more simple navigation and a smoother handling in use. Combining the outstanding features of the individual apps and reorganizing the contents will yield improved usability and user experience.
To reach a wide and diverse range of people the app provides a clear interface with the most important data shown at fist sight. It blend unobtrusively into your daily routine allowing the user to enter and edit his data fast. Statistics like weight and steps taken during a day illustrate to the users how much progress they have made during the usage of the app. Positive results in these categories can serve as a motivation to maintain the changes in diet.
Following screens show a comparison between the existing app and our redesign: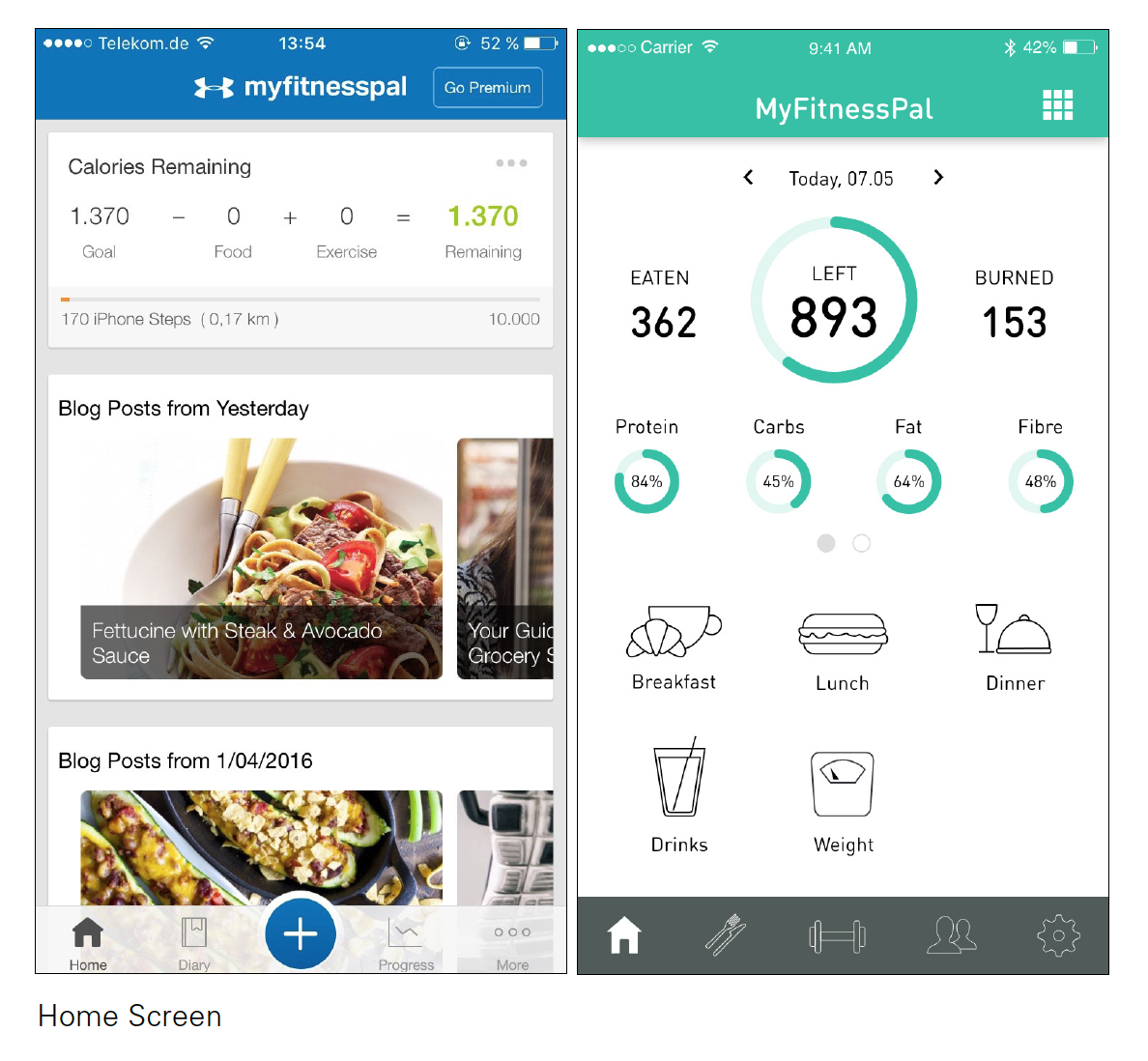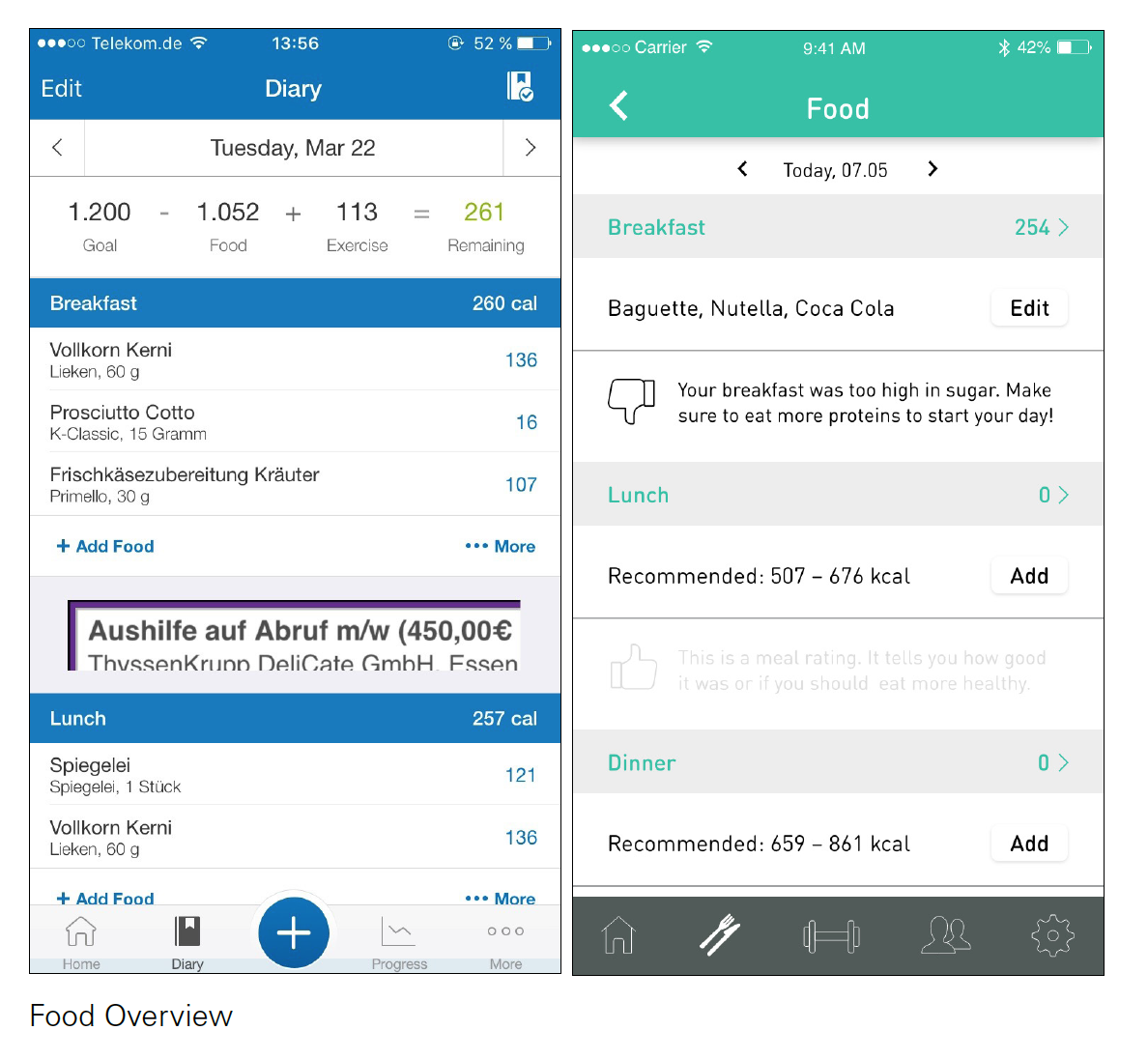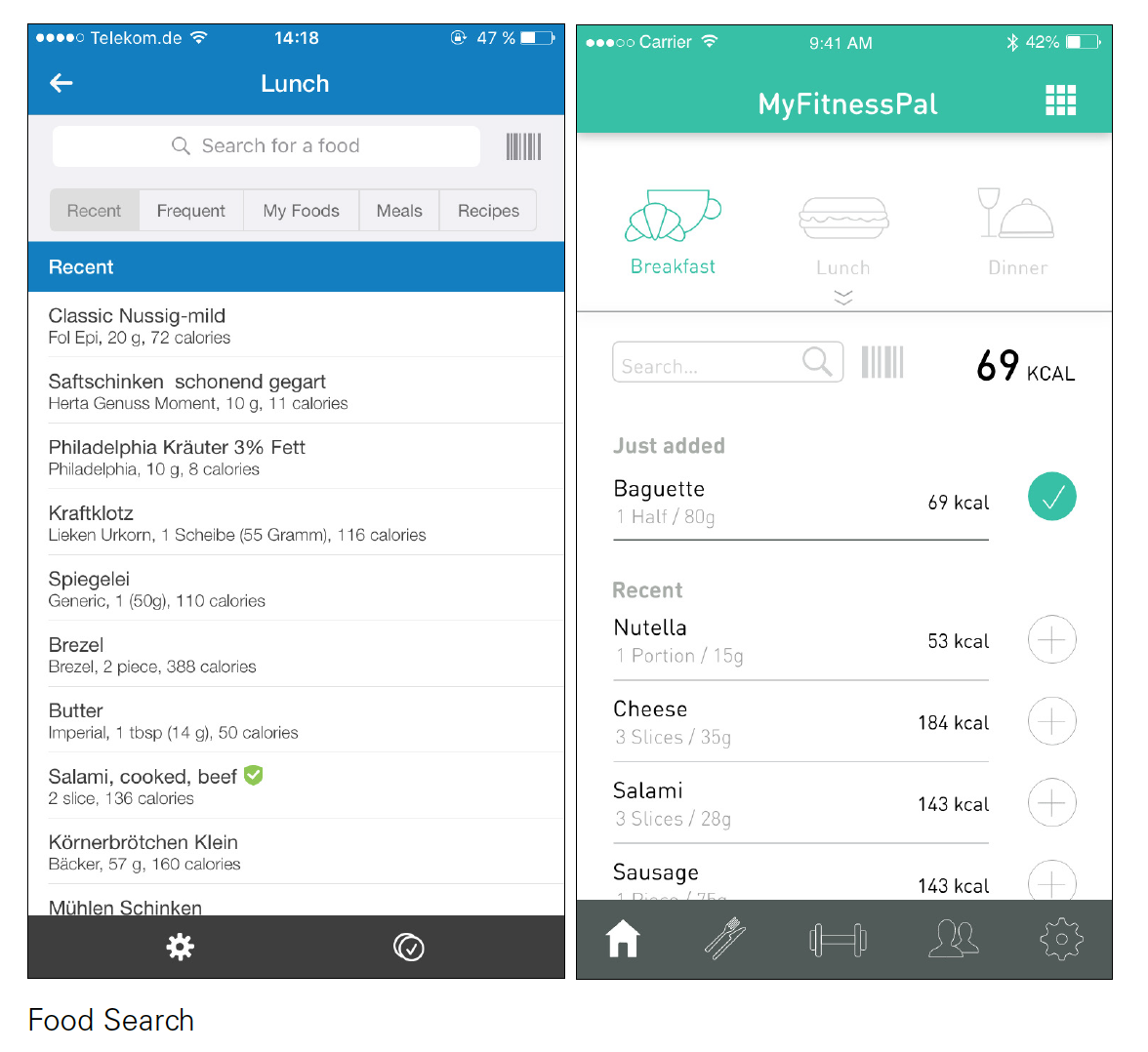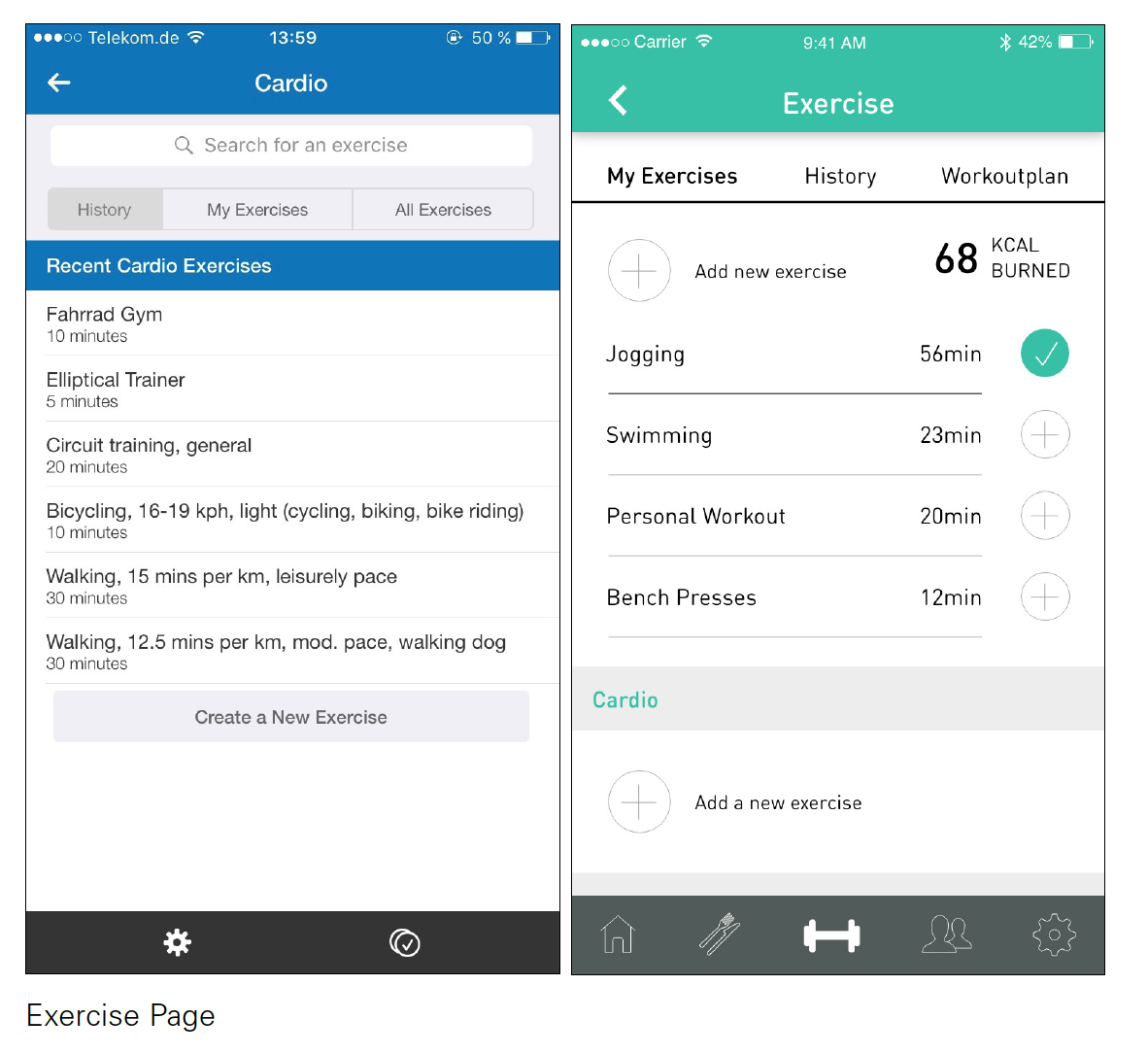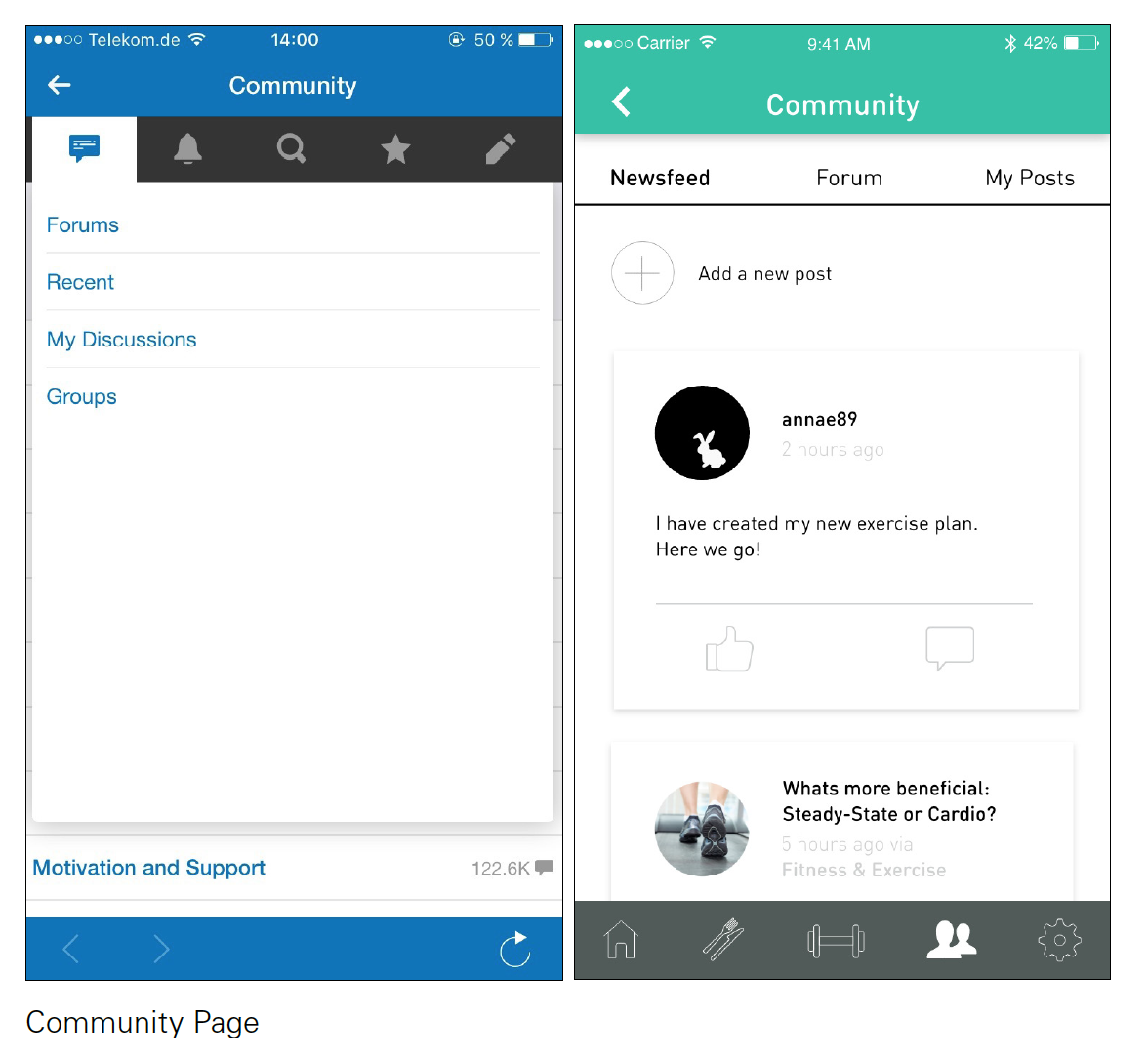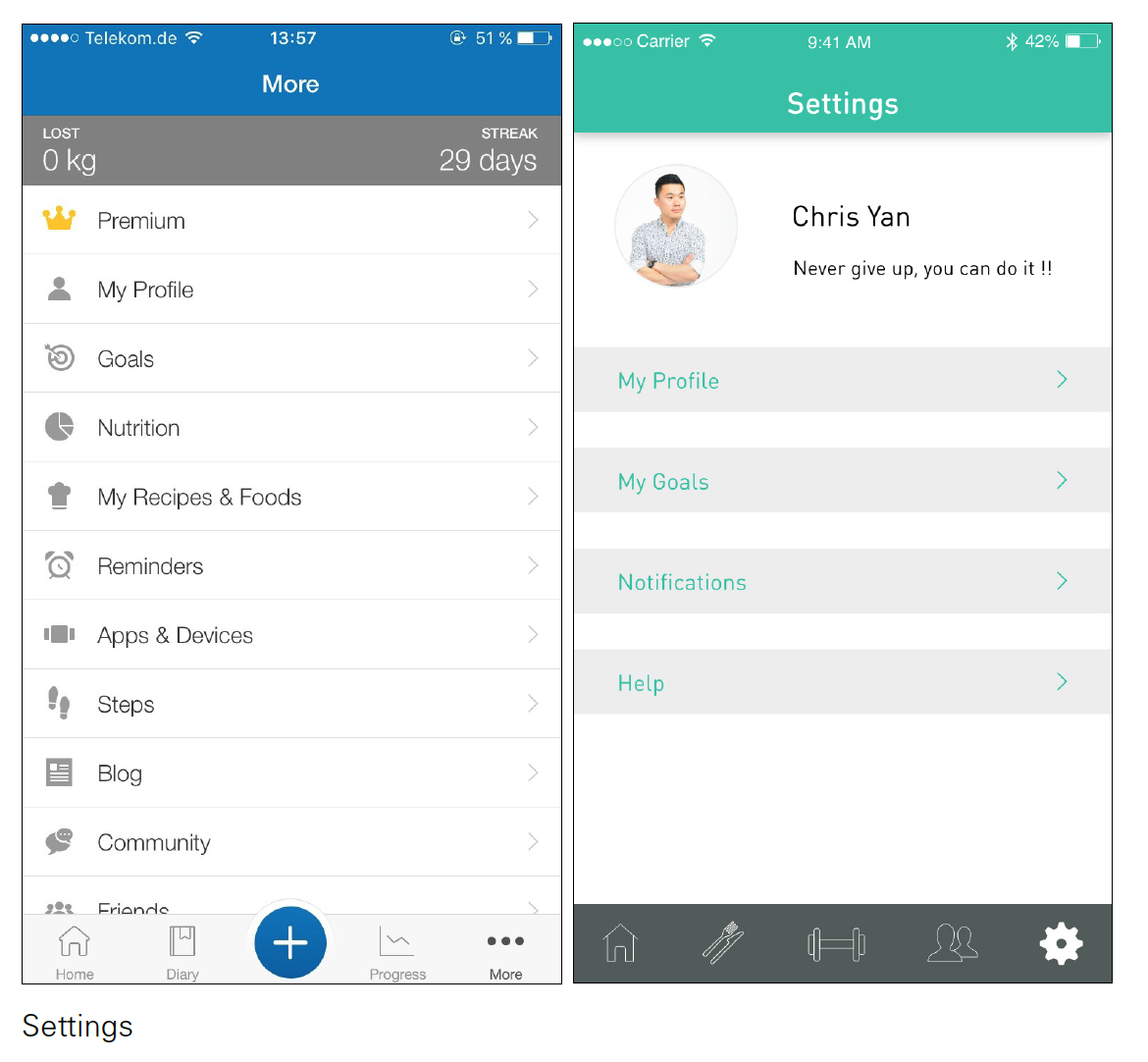 Weitere Projekte aus diesem Kurs