Inhalt des Kurses
Interaktive Kommunikationssysteme 1
Projektthema
Der Kurs befasst sich mit der Gestaltung und Entwicklung
einer interaktiven Anwendung im Kontext von Ausstellung,
Museum oder Messe, die Wissensgebiete verständlich
erfahrbar macht.
Inhalt des Faches
Ziel ist das Kennenlernen grundlegender Zusammenhänge
innerhalb des Bereichs der Mensch-Computer-Interaktion
und der Informationsgestaltung.
Die Studenten befassen sich mit grundlegenden
Interaktionsformen und medien-spezifischen Gestaltungsproblemen,
Informationsarchitektur, Informations- und
Datenvisualisierung, Beziehung von Text, Bild und
Animation und protoypischem Umsetzen oder Simulation.
Bachelor of Arts
Semesterjahr
2. Semester
Betreuung
Fabian Schroebel
Nova
Do you want to experience how entering a black hole feels?
Do not hesitate to enter Nova, an immersive experience where you learn all the details about black holes.
Nova is a 5-10 min interaction where you can learn how a black hole is born into our universe, how it grows, evolves, and then dies by releasing all of its energy. Thanks to the use of gesture interaction you will be able to feel like you are in space and also understand how the laws of physics are challenged by the black hole.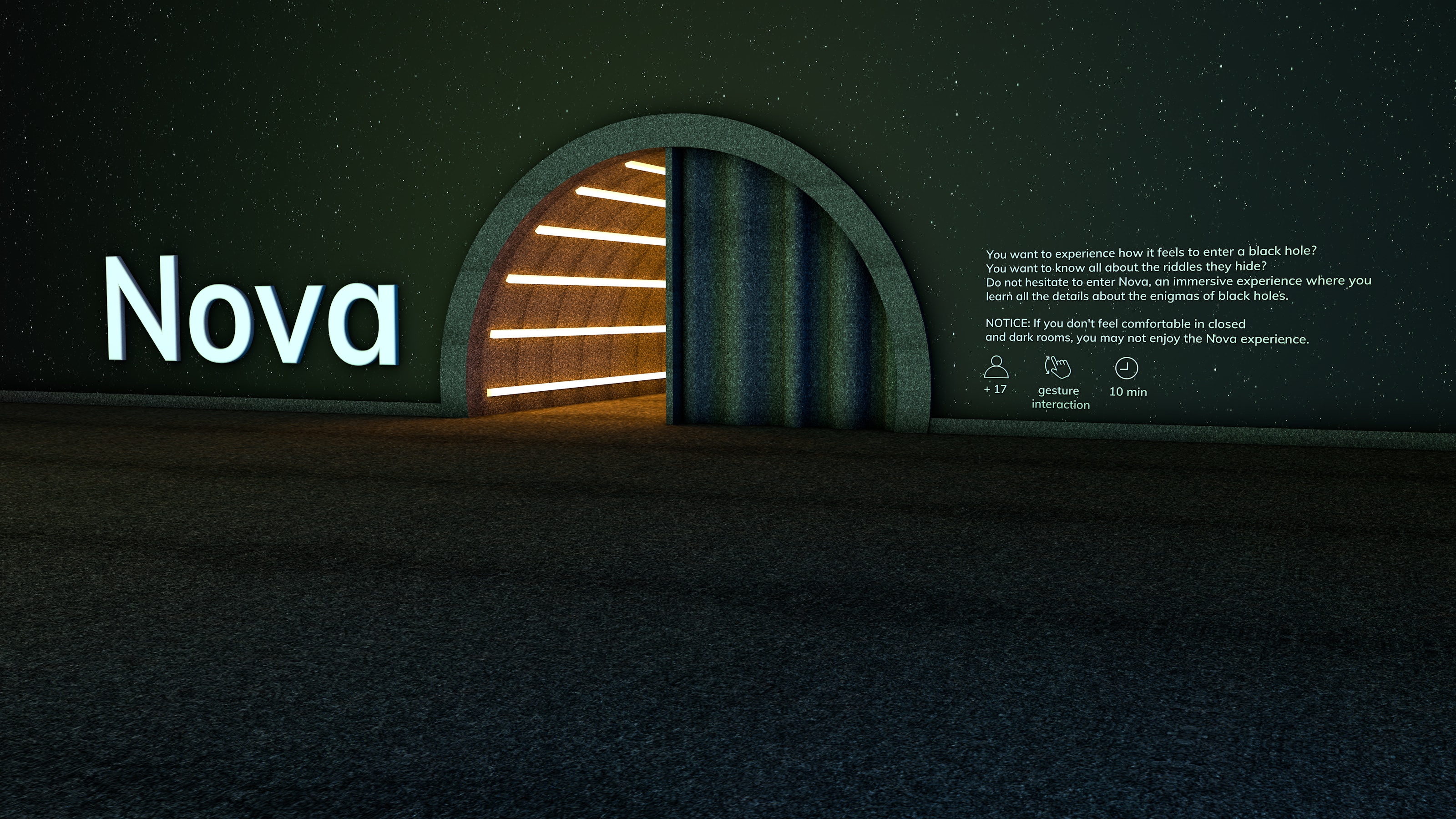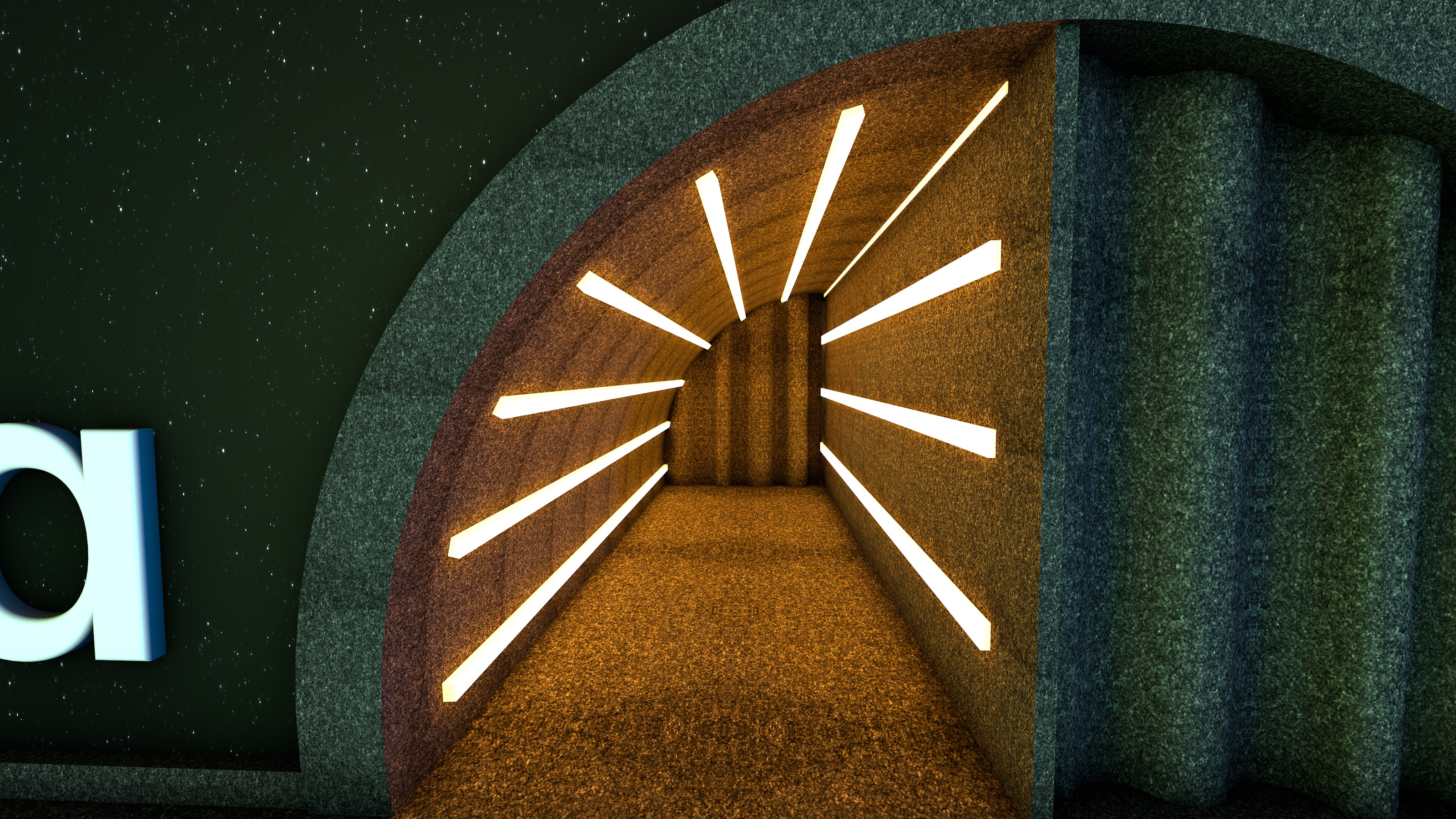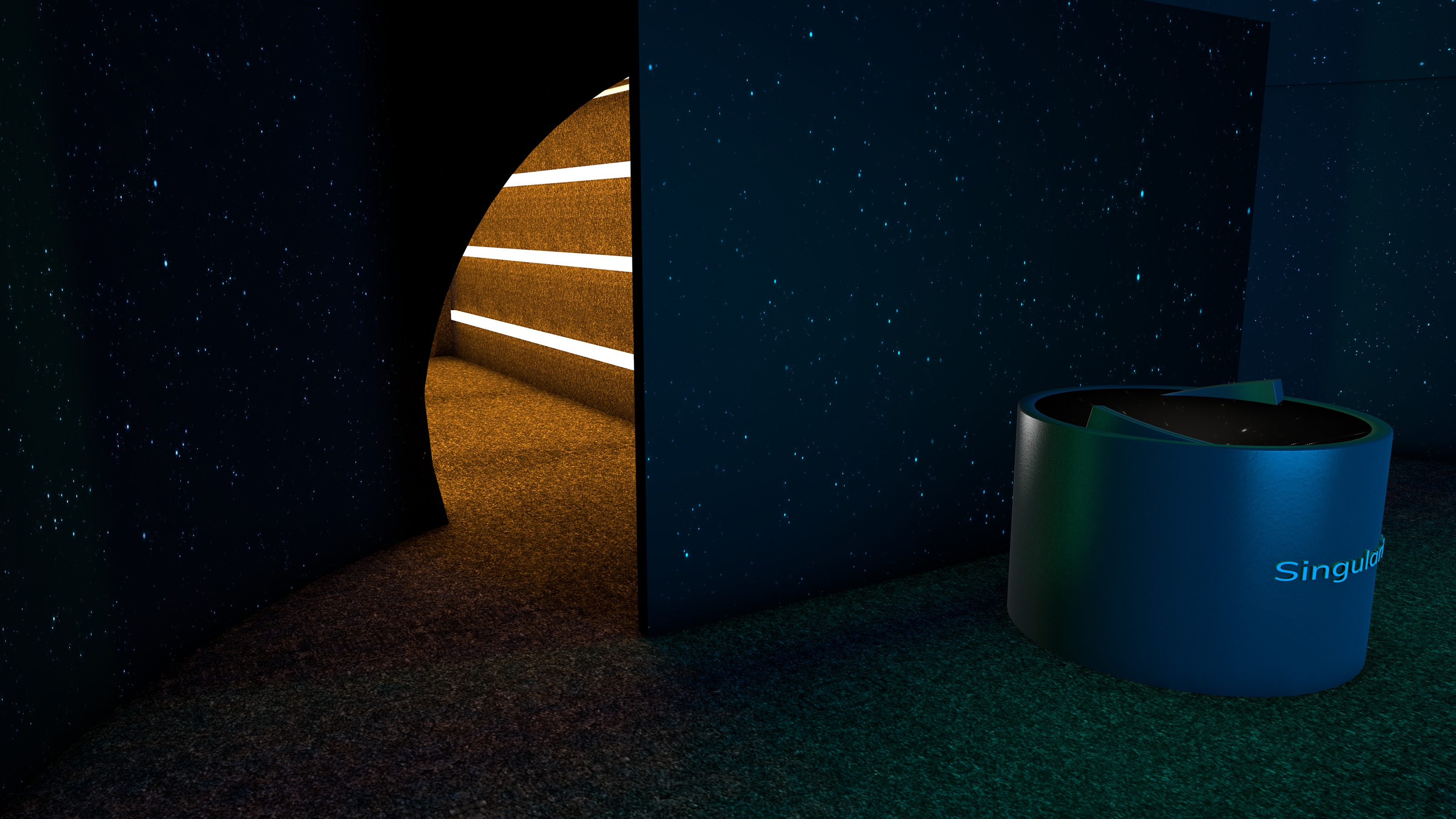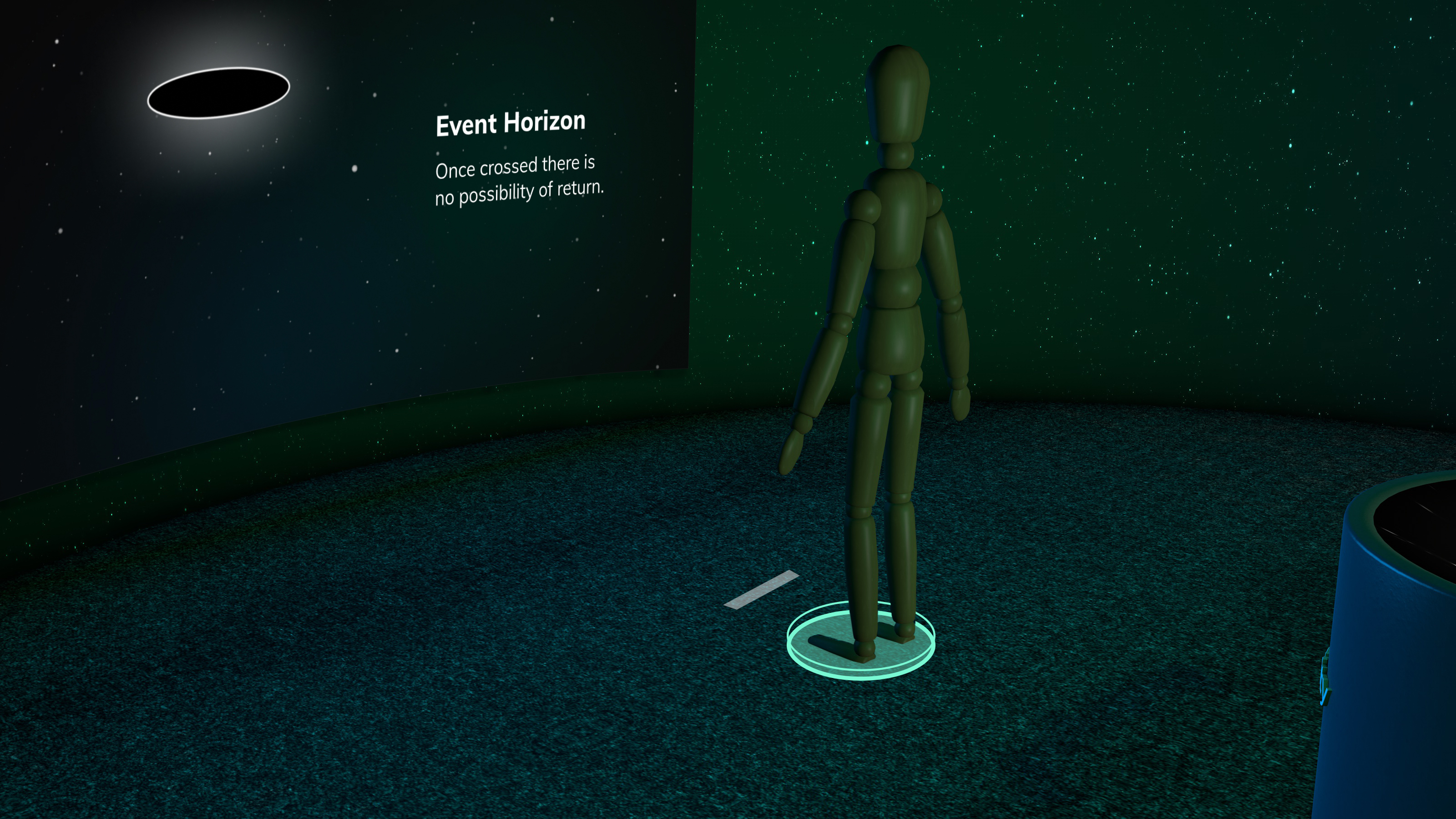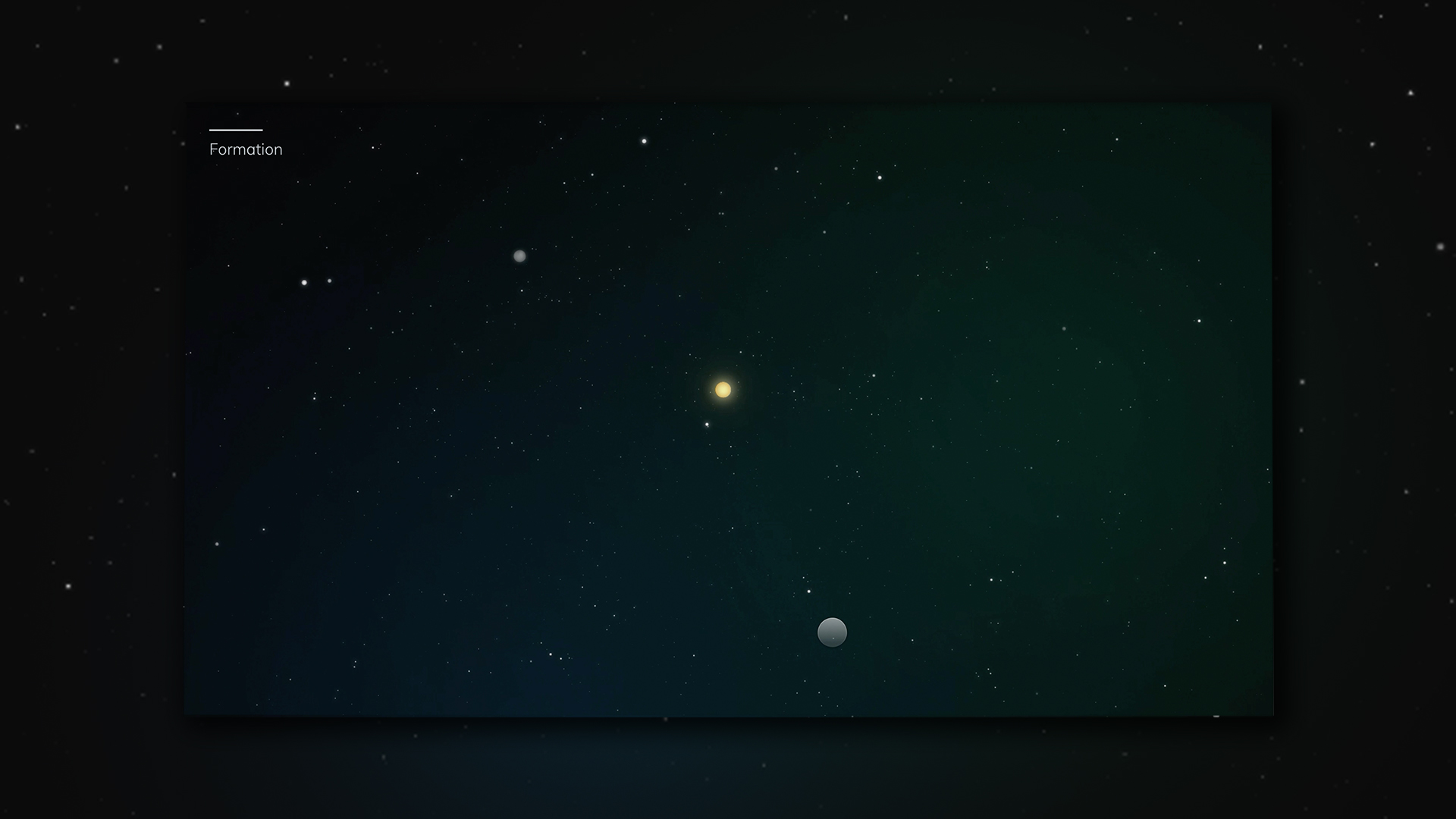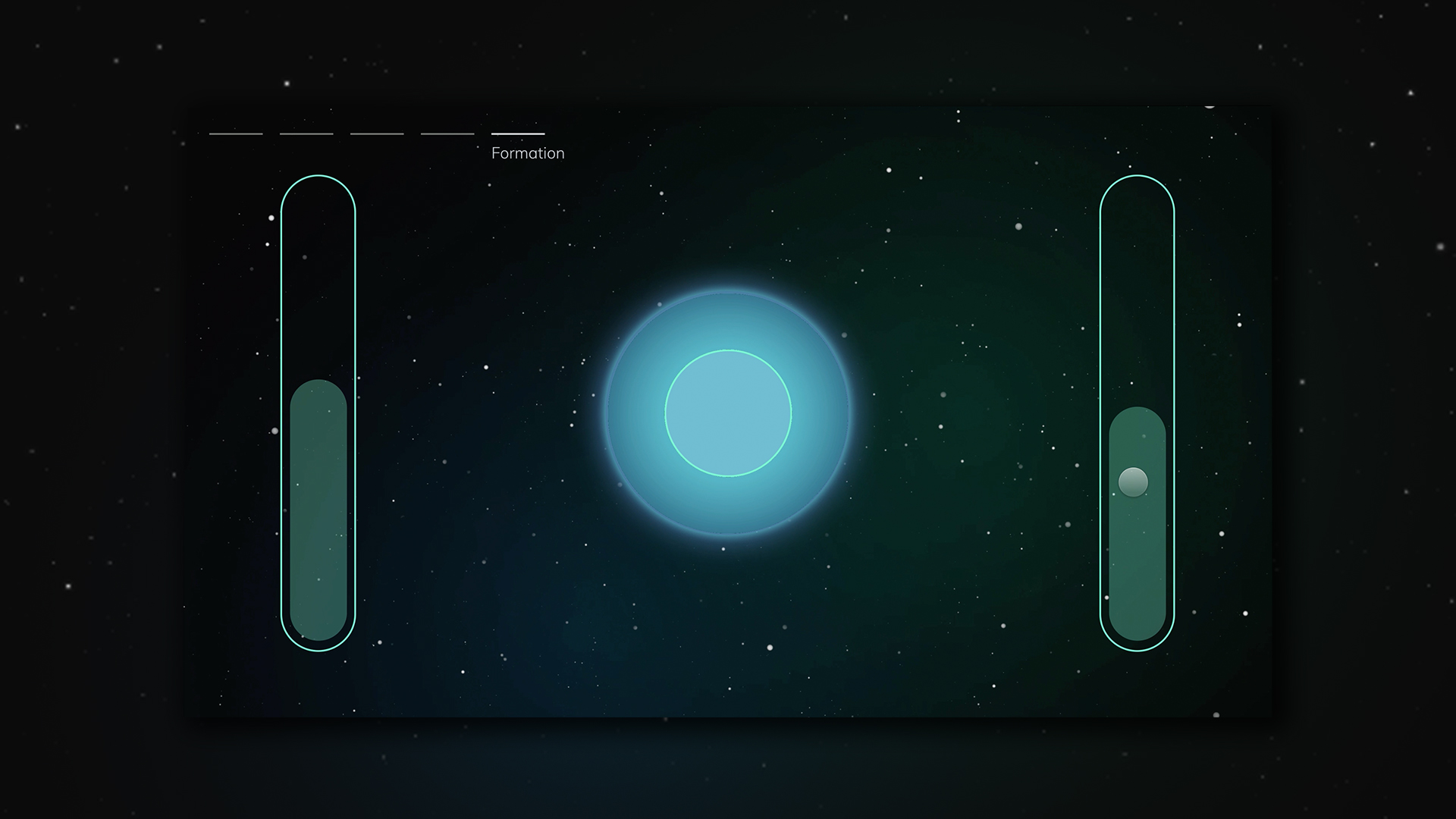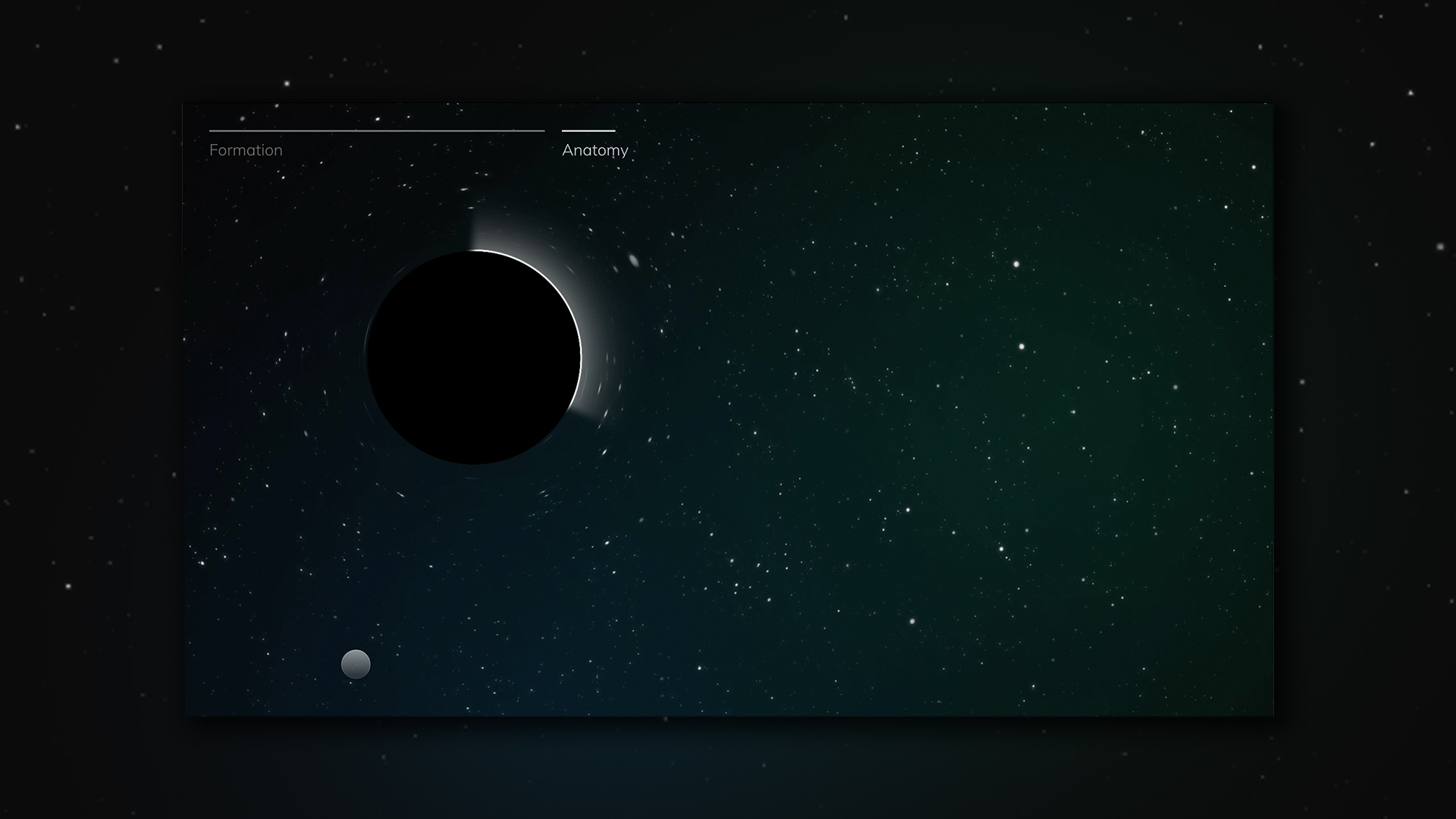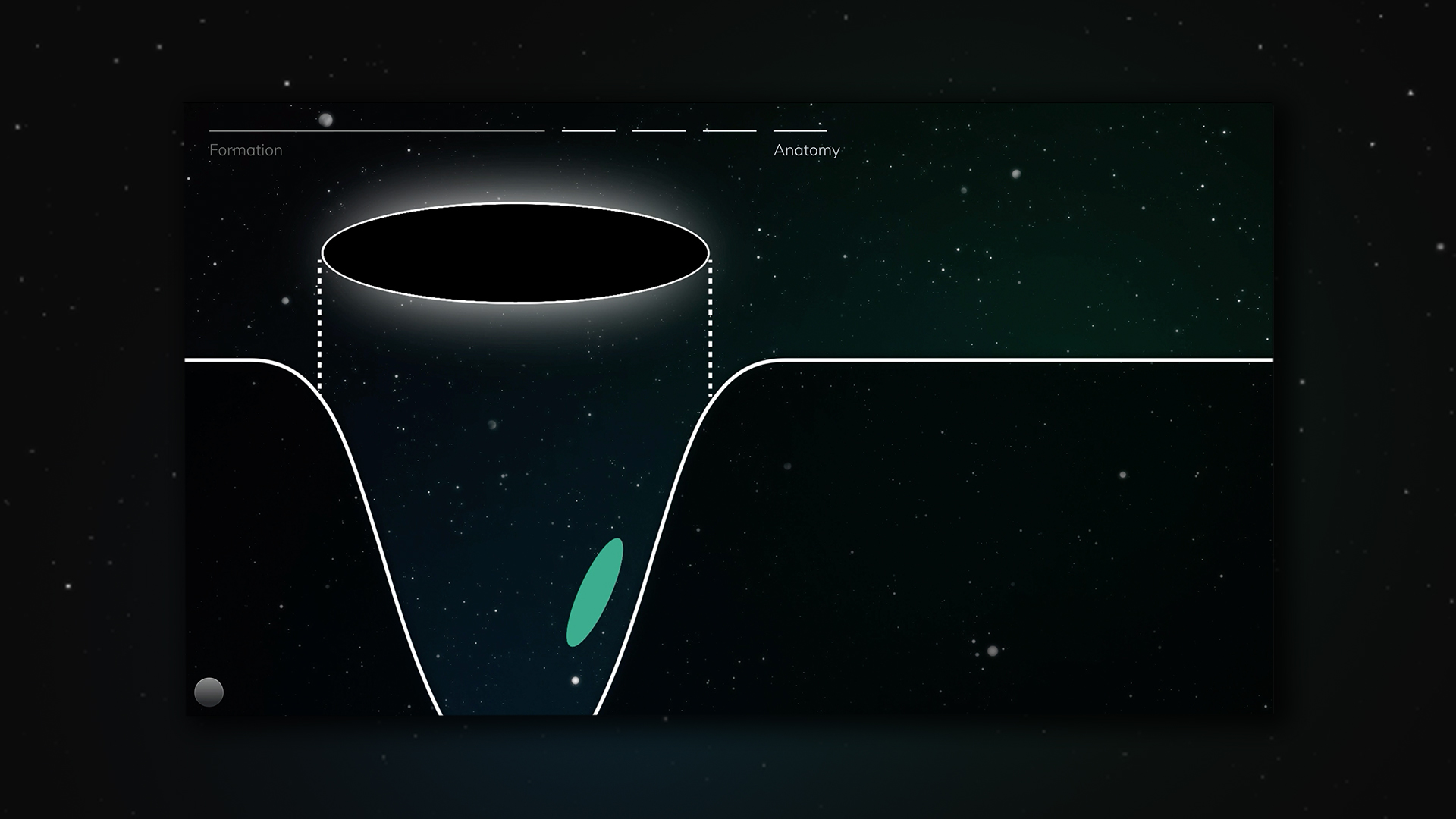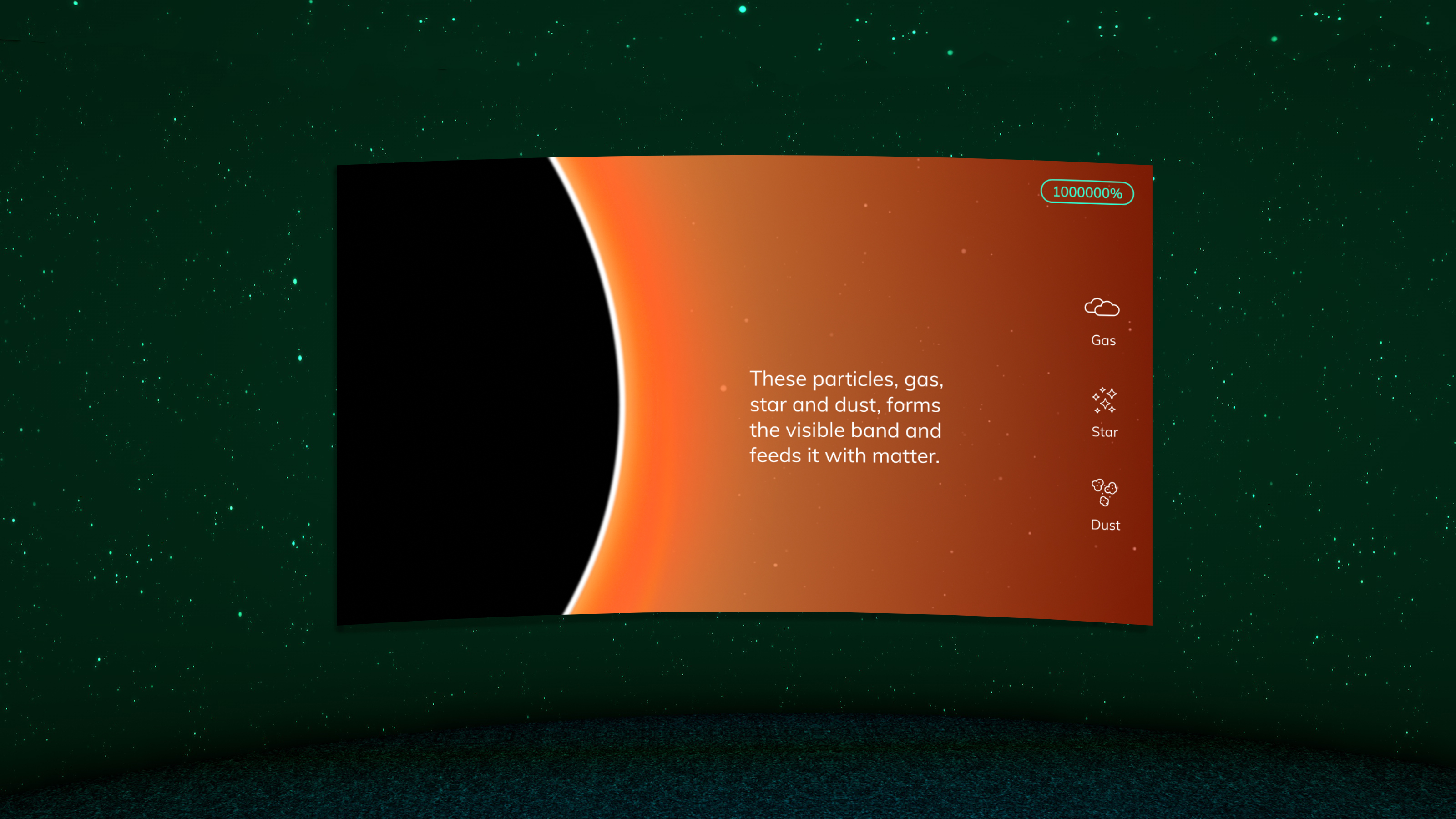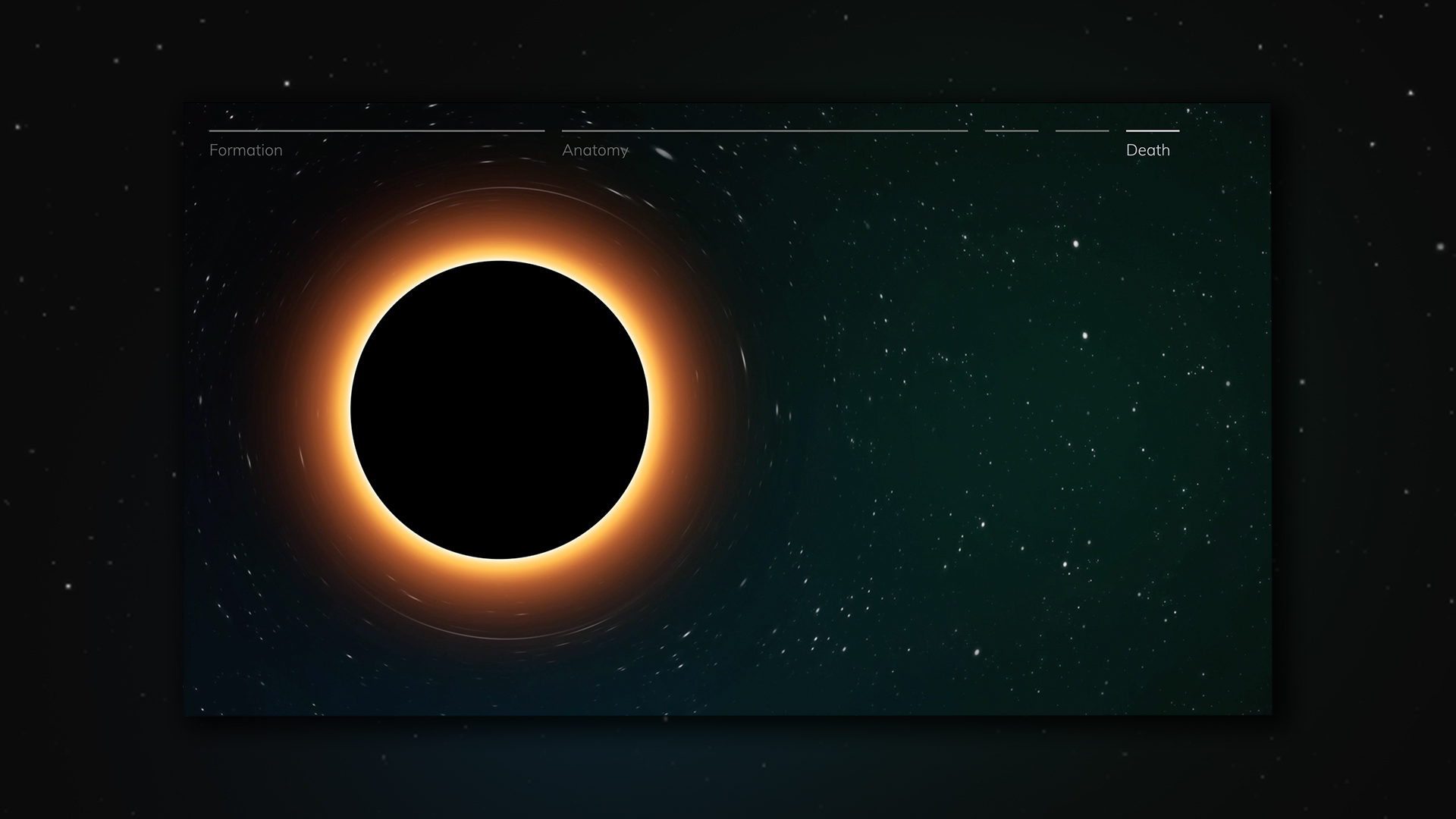 Thank you (:
Weitere Projekte aus diesem Kurs